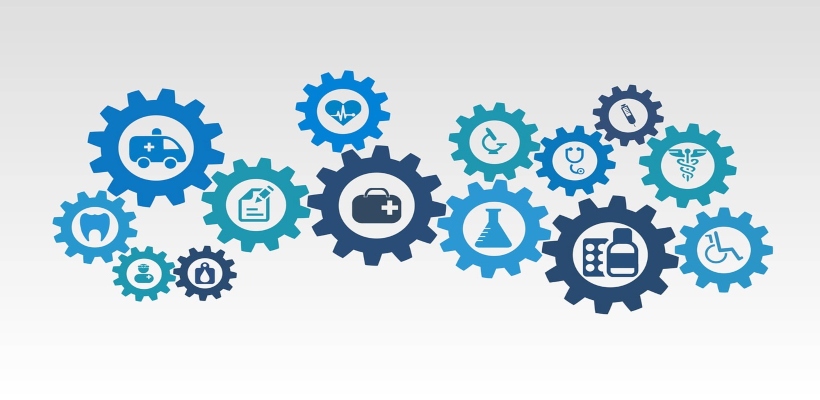 Nursing like any other professional body is governed by a set of rules and principles. If you are aspiring to be a registered nurse then you must be ready to subscribe to the rules. The rules regulate the code of conduct, dress and appearance, how to carry out duties, and ways of conflict resolution.
Nurses are expected to carry out themselves in a particular way and failure to adhere could lead to severe punishment not limited to being deregistered by the nursing board. Reach out for a detailed article on the importance of ethics in nursing.
Principles and roles of ethics in nursing
Ethics in nursing allows nurses to practice their roles seamlessly and with a particular expected standard globally. They say nursing is a calling. This could be true considering some of the outstanding principles are humanity and loyalty amongst others.
Therefore, training to become a nurse is not just about rendering your services anyhow but through some set rules. Let's talk about the roles of ethics in nursing as a profession
Role of nursing ethics
As earlier discussed, ethics are set moral principles that govern the behavior of the nurses. Let us explore further the roles of nursing ethics.
Nursing is a high-pressure zone and ethics play an important role to both the nurses and the ethics. The importance of ethics in nursing cannot go unmentioned when we talk about the standard of service delivered.
The major role of nurses is to take care of the patients which come with a package of challenges Below are some roles of ethics in nursing.
Offers guidelines
A principal offers guidelines to nurses on how to operate while on duty. It clearly states how the patient-nurse relationship should be handled. It further indicates how nurses should react to specific situations as they arise.
Provides moral guidance
Nurses have specific moral guidance as spelled out in their ethics list. These are not limited to asking for consent from the patients, and being kind to the patients amongst others.
Promotes standard healthcare delivery
The set rules provide standard and quality health care across the world. Nurses are required to handle patients with care and deliver as per the ethics irrespective of their personal interests or beliefs. Here are some of the daily rough situations nurses get themselves into>
Dealing with controversial patients is not an easy task. Patients belong to different religions and of different beliefs, some of these forbid them from receiving standard medication. In such a case, the nurse would be stranded on how to talk the family out to allow their kin to receive standard procedures or how to convince the patient to receive treatment.
In such circumstances, nurses are allowed to use their morals within their code of ethics.
Obtain consent. The nurses are mandated to obtain consent from the patient or the parents in the case of a minor before treatment is administered. Without the consent of the patient who is conscious, the nurse would be sued and punished followed by consequences.
Obtain informed consent. Unless the patient is unconscious, the nurse has a responsibility to obtain the patient's consent prior to any treatment or procedure. Sometimes the patient will refuse treatment. Nurses ensure the staff follows the patient's wishes.
Maintain patient confidentiality. While not everyone on the staff needs to know about the patient's history or situation, nurses must decide who needs to know without violating confidentiality.
Tell the truth. Most patients trust nurses, which is one of the reasons the profession has the highest rating for ethics and honesty. Nurses must remain truthful even when reporting the news the patient does not want to hear. They also depend on patients to share correct information about their medicines, conditions, and other issues.
Principles of the nursing profession
Let us talk about the principles of the nursing profession. Principles are described as the fundamental truth and beliefs that an institution is built on. Nursing as a profession has principles that guide their undertaking. Failure to adhere to the set principles there can be dire consequences not just for the nurses but for the general clients. Below are 5 principles and the importance of ethics in nursing as discussed and the possible repercussions if neglected.
Answerability
This is one of the most important ethics in nursing listed in the code of conduct. Nurses are required to be answerable to themselves as well as to the general public and the patients. This ethics dictates that nurses must be able to take full responsibility for their actions while on duty. Part of the nurse's duty is the decision between life and death. In some cases within the ethics, nurses are allowed to decide which is then communicated to the relevant people before execution. Below are some of the consequences of not being accountable as a nurse:
1. Repercussions for failing to be answerable
Loss of job – a nurse might end up losing his/her job or worst case scenario losing their practice license for lack of accountability.
Lack of trust between patient and the nurses – When a nurse is not able to be answerable to the patient on some actions. There might be a grave loss of trust.
It is very important for nurses to uphold this principle in high esteem. A simple mistake can cost a life. Nurses are at the forefront of saving lives and that's just it.
Loyalty
Loyalty or allegiance is also another important principle. This is the keeping of one's promise and believing in a cause. Nurses' relationships with their patients must be built on loyalty and trust. Nurses are not allowed under any circumstance to disclose their patent issues to any third party.
Failure to keep or adhere to this principle could lead to mistrust between the patients and the nurse. This in turn will jeopardize the treatment process. For this reason, nurses must prove trustworthy to their patients.
Kindheartedness
This principle is very important to nurses. Nurses are required to be kind to all patients considering the fact that not all patients suffer from the same illness. As they dispense their duty nurses must embrace charity and beneficence.
This principle dictates that nurses must act and show genuine love, care, generosity, and concern to the patient.  They are required to act so irrespectively of their personal interest or opinion.
In absence of this principle, the hospital would be a death zone. People go to facilities to seek help in their time of need and all they need is a kind heart to receive them and give them hope. This principle is one among other vital principles.
Patient freedom
The patients have the freedom of expression and are limited in what they can say. This is built on the trust the nurse has created with the patient. Nurses have to respect the patient's decision for example when a diagnosis is done and the patient requests that his report not be shared with anyone. The nurses have no reason but to oblige except when the patient is incapacitated or unconscious.
Human relationship
Human relationship is part of the ethics that dictates mutual respect and resilience. This also encompasses the confidence of patients and their privacy. Nurses are faced with such situations on daily basis. Irrespective of the condition a patient is in. A nurse is still required to exercise humanity because their core value is to preserve life.
Where there is no humanity, then the nurses would be abandoning some severe cases and shouting on top of their voices the condition of the sick.
Ethics in nursing and morality
Ethics and morality question always crops up when a dire decision is to be made. They could be advised by deteriorating health which would call for critical decision-making. Nurses could be caught at a crossroads of having the right idea of what to do but cannot execute as a moral obligation because of the laid down ethical principles.
Nurses are expected to deliver by the book and the availability of the standard ethics acts as a guideline. However, nurses being human beings are sometimes tested to apply morality when situations are getting out of hand.
Job Performance and Nursing Ethics
The codes of ethics that encompass nursing as a career are designed to ensure that standard service delivery is maintained.
The nursing code of conduct is built around end-of-life issues, bioethics, advocacy, caregiving and moral courage, moral distress, and moral resilience. The nurses are expected to deliver t on these non-negotiable grounds.
As they go on with their duties, nurses are required to employ their moral judgment as long as they are within the set guidelines.
Nurses are also expected to exercise, understanding, compassion, and loyalty, and ensure freedom of speech to the patients. They are also expected to render caregiving irrespective of their personal beliefs and feelings toward a patient. All these are geared towards a good and standard delivery of health care services.
Are you looking for nursing ethics paper services? Well, you are home. At onlinenursingpapers.com we offer unmatched writing services at rock-bottom prices. We have a competent team that has studied nursing ethics and is well conversant with the current changes in nursing ethics writing.
Our team will deliver a well-searched and original submission with no plagiarism. Hiring us to help in writing your nursing ethics paper doesn't mean you are a failure or an incompetent student. On the contrary, it shows your ability to delegate and still deliver your paper on time.
We promise a timely delivery with 24/7 customer service that will attend to your queries and address them in a timely manner.
Order Nursing Ethics Paper
Is this your first time ordering from us? Okay, it is fun and easy. The fun is that we have bonuses that come with it.
If you buy from us:
We will offer free design. Sounds unbelievable right?  We shall offer free nursing ethics paper before delivery.
Free cover page. We shall not charge you for the cover page when you order from us.
Our team shall offer free and endless revision.  Why should you pay for revision? Order from us and enjoy the 3 free services.
Fill in your details
Fill in all the available detail concerning the paper and the instructions. Add your bio-data and any other available attachments for easy information flow.
Payment detail
For your order to be considered complete, your payment details will be required depending on the choice of payment type. You can choose your preferred method of payment PayPal, visa, or credit card.
After your payment is confirmed. The best nursing ethics paper writer will be assigned to you for immediate execution. Our team will ensure timely delivery so as to allow time for any revision before your final submission.
Place your order now
We have given an informative interaction on nursing ethics and the quality of our deliverables. You have all the required information to place your order with us for quality paper. At bestnursingwritingservices.com our team of experts will write well-detailed importance of ethics in nursing when you order from us.