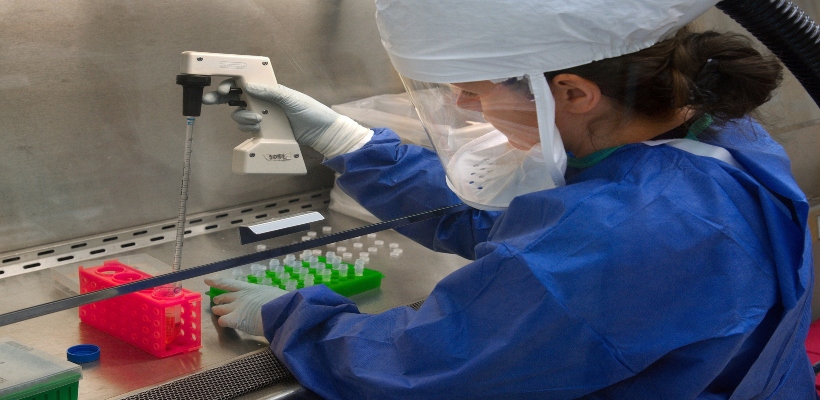 Have you just completed high school and have no idea what to study in college? Do you have a passion for helping people? If yes, you can consider studying public health nursing. Maybe you are wondering what it is all about. Worry not. This article defines public health nursing and discusses all that it entails.
What is global public health nursing?
Public health nursing is going to the community to educate them on improving their health. It involves providing helpful and accurate information about protecting people's health in society.
Public health nursing focuses on educating. Nurses work with organizations to let people know their health status. This may involve demonstrating various safety practices, teaching family members and relatives about caring for the sick and disabled, and encouraging people to take certain vaccines and get tested for diseases.
Public health nurses intend to provide information to people so that they make the right decisions concerning their health status. Low-income and rural communities benefit from public health nursing as they may be taught about immunization, caring for babies, and keeping the elderly safe. Public health nurses are on the frontline in cases of emergency.
Community health nursing vs. public health nursing
Public health nursing intends to preserve and enhance public health in individuals and communities. A population might be as small as one neighborhood or as vast as the entire region, and public health specialists seek to stop the spread of disease in that community. To ensure that a community has access to safe drinking water and food and to inform individuals about well-being, their work is mostly preventive.
Public health specialists do more than only prevent illness, though.  They attempt to comprehend how a disease spreads within particular groups, especially in the aftermath of an outbreak. Main decision-makers in the medical and political spheres can benefit greatly from the knowledge that public health specialists supply by researching the characteristics of different diseases and how they might affect a community. Public health is essential to ensure that a community is as safe as possible.
While community health nursing has a similar objective, it approaches healthcare quality in a slightly distinct manner. Community health, as opposed to examining diseases directly, concentrates on how financial difficulties and cultural norms impact general health.
The work of community health nurses is to eliminate health inequalities caused by variations in ethnicity, race, social status, location, wealth, and other factors that may impact health," as stated by the Centers for Disease Control and Prevention (CDC). They frequently construct health education initiatives to reach populations and promote healthy behaviors.
Public health nursing roles and responsibilities
From the history and evolution of public health nursing, the main aim is to prevent illnesses, reduce health risks, and promote public wellness. The role of public health nursing may involve certain specific tasks or a lot of community activities. The role of public health nursing includes;
Directing clients to more relevant services

Create and carry out health education initiatives and initiatives for disease prevention

Providing at-risk groups with direct medical care

Taking charge of the finances for numerous community health projects

Deciding which health-related initiatives should be prioritized to reap the biggest benefits

Gathering and studying medical information

Providing medical assistance when necessary

To enhance the availability of care, provide details on the local health initiatives and services that are available

Forming connections with patients and providing care afterward

Advocating for better health service delivery in underprivileged populations with municipal, regional, and federal officials

Evaluating health trends to find community-specific health risk factors
Importance of public health nursing
Public health nursing is important as it helps in fighting many killer diseases in individuals

It aids in prolonging the life of the members of the public

It helps in detecting diseases early

It helps to understand the role of epidemiology in public health nursing

Public health nursing ensures people are aware of health hazards through campaigns and educational programs

It helps in building new skills and expanding nurses due to the nature of the work nurses do
Skills needed for public health nursing
How do ethical principles apply to public health nursing? To understand this, you must know the skills required in the field. This includes;
Leadership skills

Problem-solving skills

Collaboration skills

Analytical skills
Public nurses working areas
As a public health nurse, your primary focus will probably be improving social healthcare programs and giving at-risk people direct clinical treatment. So long as you understand the community and public health nursing evidence for the practice, you might get the opportunity to work in a range of environments, such as:
Government agencies
Public health nurses can work in government agencies, such as regional or state medical centers, to create legislation and discover fresh approaches to enhance population health
Nonprofit organizations,
This includes organizations like the Red Cross, which should promote healthy societies and train personnel to do so.
School setups
Public health nurses can work in schools where they educate students on sexual health, personal hygiene, and the advantages of maintaining a healthy and clean lifestyle.
Community hospitals and clinics
As a clinical health nurse, you might work in community clinics. You are expected to educate people on protuberant community health problems and develop educational programs. The programs are aimed at helping members of the community improve their health status.
Outpatient clinics
As a health clinic nurse, you may work in a hospital where you talk to individuals about matters affecting their lifestyles.
How to become a public health nurse
You can get a public health nursing license after pursuing an associate degree or diploma nursing program. However, earning a bachelor's degree in nursing is the best way. Whichever path you may decide to use, you will get your license by passing a certain examination.
After becoming a practicing nurse and understanding the public health nursing process, you may decide to advance your credentials and knowledge. Consider taking a nursing degree. Both doctorate in nursing practice and a master's in science nursing need to take more coursework in advocacy and leadership. These are the key aspects of public health nursing.
Depending on the foundations for population health in public health nursing, DNP or MSN may provide the option of becoming a nurse practitioner. This career choice has many responsibilities and autonomy. The role of a nurse educator may also be provided. This prepares public health nurses to work in different environments and job settings.
Public health jobs
While the list is endless, public health careers cover various jobs. This includes;
Community health worker

Environmental health specialist

Disease investigator

Epidemiologist

Health policy advisor

Global health professional

Health officer
Coordinator for emergency response and preparedness in public health

Study analyst

Educator in public health

director of data for public health

Specialist in workplace safety and health

Director of public health policies

Healthcare management personnel
Nature of job for advanced public health nursing and salary
The United States Bureau of statistics does not provide specific information concerning public health nursing. However, they list that the average salary of a registered nurse is $ 7500. Public health nursing can be a fulfilling and gratifying career. Public health nurses are essential in preventing disease and containing public health emergencies, as they have proven during the COVID-19 epidemic.
Public health nurses are dependable rescuers who serve the populations with safe, efficient, fair, and equitable primary care. A career as a community nurse can be an excellent choice if you have a strong commitment to the cause of enhancing public health.
Advantages of working in public health nursing
Job satisfaction
According to science, helping others makes us feel good. As a public health practitioner, you may have the chance to make a difference in your community, enrich your life, and achieve positive social change.
Good money
Although not the highest-paid post in the healthcare system, Healthcare practitioners earn a respectable income and are probably eligible for generous benefits.
Relating with different people
If you enjoy interacting with people, your job in public health nursing will put you in contact with a wide range of people. You will gain a comprehensive perspective of humankind in this profession, from suburban life to underserved rural communities.
Challenges of working in public health nursing
It requires a lot of patience
Attempting to remove obstacles to optimal health can occasionally seem futile. Changing public policy might take time. To be successful as a public health nurse, you must have the perseverance to see everything through to the end.
Poor health habits
As a public health practitioner, you may come into contact with people who have major health problems, many of which are avoidable, wherever you work. When persuading people in poor health on how or when to enhance their lives, you could feel especially hopeless, making you cynical.
Possibility of limited resources
Poor urban and rural populations frequently have little resources at their disposal. It cannot be easy to stretch a tight budget to perform your job well. You might frequently lack room, resources, or help, which can cause irritation and fatigue.
To sum up
Public health nursing is a great way to serve society at large. During the most recent COVID-19 virus, public health nurses proved the critical role they play in containing a health crisis. They served as first responders, providing compassionate, efficient, and secure care to the populations they served. Public health nursing may be a great career choice for you if you're seeking a fulfilling career.
If you are a public health nursing student and need help writing your college assignments, reach out to bestnursingwritingservices.com. We provide quality assignment writing help to students at affordable rates.